American Graduate is a collaboration between WHRO and area businesses, educational institutions, and community service organizations to help students, parents, educators and counselors help young people and adults and veterans re-entering the workforce to find pathways to career success in high-demand jobs that do not require four-year degrees.
This initiative is made possible through the American Graduate: Getting to Work grant through Corporation for Public Broadcasting.
Through multimedia content and promotion, WHRO showcases the work being done to help students, parents, educators, and businesses become aware of and connect with training, apprenticeships, resources and job searches to jumpstart a career.
This multi-year, collaborative community initiative promotes the advantages and opportunities provided by skilled careers. Additionally, American Graduate provides a pipeline of qualified candidates ready for 21st century jobs in Hampton Roads.
For more information, or to be a part of the initiative, contact:
Nancy Rogan I Director of Community Engagement I nancy.rogan@whro.org I 757-889-9415
The HearSay with Cathy Lewis American Graduate series discusses the state of the local workforce, future job market and career paths with economic leaders, leaders in education, and business leaders.
November 20, 2019 Maritime Careers
Career Pathways Interstitials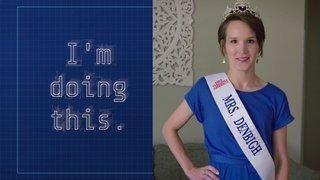 WHRO's digital interstitials promote high-demand local careers and the pathways to these jobs by highlighting local individuals' stories. Learn about the education and training to support these rewarding careers as well as get a glimpse into the person's life.