Watch Now: Talking Welding With Pierrette Swan
Interested in learning about working in skilled careers? Check out our interview with a local welder.
We spoke with Pierrette Swan, a local welder and a WHRO Work Like A Girl ambassador to hear her firsthand account of how she chose this exciting field. If you missed the interview on Facebook Live, watch the recording here.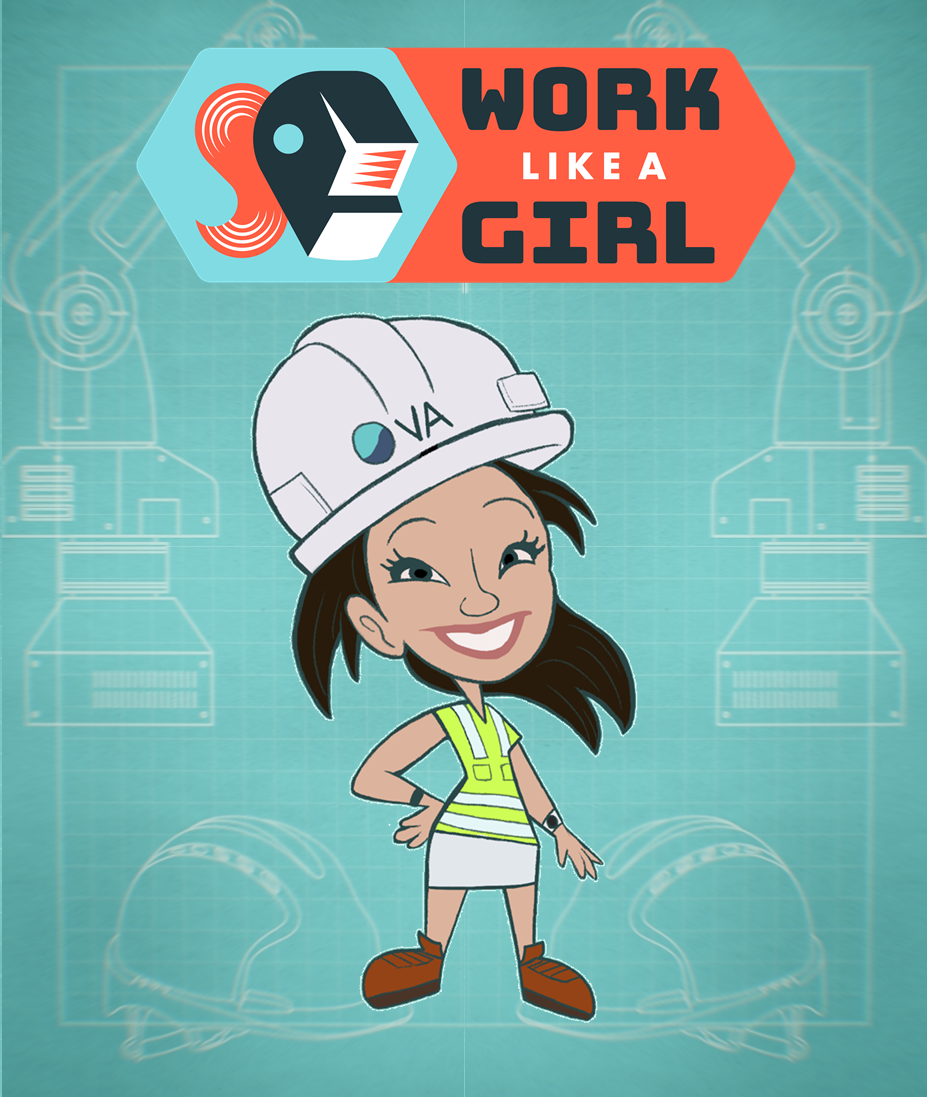 HEY GIRLS!
I'm Leena!
I have a great job in a skilled career!
There are a lot of great jobs for women and I'm here to help you learn about them.
Start with checking out the videos below.
My video is awesome

Skilled Careers Offer Women Better Opportunities
Income equality - Pay is based on experience, not gender.
Paid training - Training often includes paid apprenticeships in which you earn while you learn.
Affordable training programs - This means less, or zero, debt compared to a four-year degree.
Get to work quickly - Many training programs take two years or less.
In-demand positions - There are shortages of skilled trade workers, and women are in high demand for these jobs.
How Do You Work Like a Girl?
WHRO Public Media recently asked a group of young women what Work Like A Girl meant to them, and they had a lot to say.
Time to take charge
Lead
Work hard
Step up
Showing a man what a girl can do
Confidence
Go for it
Working smart
Women are strong
Can do the same job as men

How do we help guide young women into these great careers? Parents, guardians, friends, guidance counselors, and women in these careers can help educate young women about these jobs.
Spread the word that is it great for their future to Work Like A Girl!
Check out our Resources page.
Related Articles
Are we about to see a mass exodus of female workers?
"..approximately 60% of the jobs eliminated in the first wave of pandemic-induced layoffs were held by women."
Why unemployment fueled by pandemic is hitting women harder than men
"More than 36 million Americans lost their jobs since the pandemic began. Experts say women have born the brunt of job losses because the industries that were hardest hit are 'hugely dominated by women': leisure and hospitality, retail, education and health services."
Despite record job gains in June, new data shows that women are still being left behind
"Since the pandemic has hit, women have lost the majority of the jobs that the economy has shed, and that is still the case even after the gains we saw last month," Emily Martin, vice president for education and workplace justice at NWLC tells CNBC Make It. "It's partly because of the industries the pandemic has hit like leisure and hospitality, retail, and state and government jobs. Those are industries where women are the majority of workers."
Resource for Young Girls
Highlighting the value of skilled careers for young girls, and having role models for them, has been a challenge as these are jobs typically dominated by men. Hampton Roads welder, mom, and star of one of WHRO's Career Pathway's Videos, Kelli Gilliam, is leading the way locally. She has written a book for girls about becoming a welder: Willow Discovers Welding.
Willow Discovers is a series in which a curious young girl gets to experience the many facets of manufacturing. The true story of my daughter, Laila, being curious about my work was the inspiration to create a way for young children to go on adventures with Willow exploring how things are made and how they work, as well as, learning to read. As a female first in the welding industry, I believe this series can be a place for children to create, innovate, and explore manufacturing industries.
Available at your favorite bookseller.
Work Like A Girl is part of WHRO's American Graduate: Getting to Work national initiative, funded by Corporation for Public Broadcasting, to create awareness of the great opportunities for young women in skilled careers. These are careers that, when you think of them, you usually think of a man in the job such as electricians, welders, and truckers. However, they are rewarding well-paying jobs for women and we need to let them know about them for many reasons. For young women with a high school diploma, and without additional training or secondary education, the main jobs available to them are mostly low paying jobs such as retail, childcare, and hospitality. These types of hourly jobs do not provide a sustainable wage for a family, or a long term career. And, how much work that is available can be heavily influenced by the seasons or the region's economic situation.